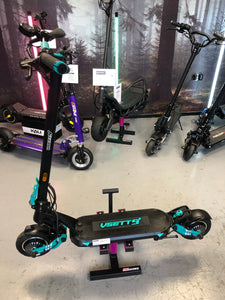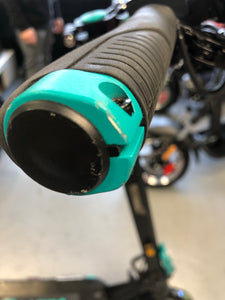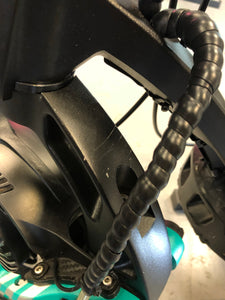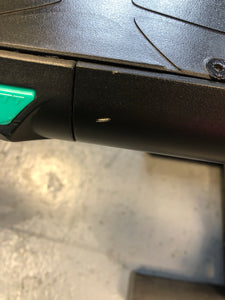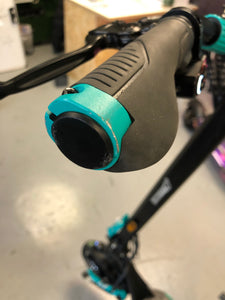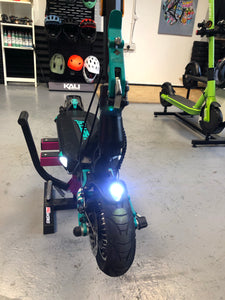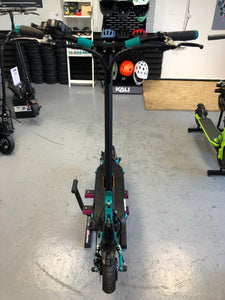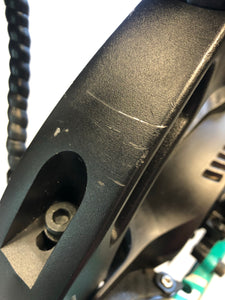 Riders Notes
This is our ex display model. Slight wear & tear due to movement within the Leeds Store.
Comes with 1 year warranty. See here for cover
Wear & Tear
Scuffed handle bar grips
Scratch to swan neck
Small scratch by rear indicator
1 mile on the clock
WANT TO SPEAD THE COST? APPLY FOR FINANCE HERE
LEADER OF THE PACK??
The new VSETT 9+ is a compact super-scooter that expertly judges its performance and form factor.  In the right conditions it can exceed 30 mph but it isn't too large and heavy to render it impractical.  Agile handling, great suspension and plenty of torque from its dual motors, this scooter is real-world quick while still making sense in the real world.
The new display features an NFC card lock complete with spare key-cards.  Innovative turn-signal indicators are activated via thumb switches integrated into the handlebar grips.
Key Features
Max speed of 30mph
Range of 30 miles plus
Net weight of 25kg
LG Battery 48V 21aH
Dual Motors with 1300W Nominal Power (2 x 650W)
Peak power of 2200W
NFC Tag reader
Mechanical disk brakes with EBS electronic braking
Front & rear suspension- coil spring

Brake light, Turn signals, Front LED, Rear LED

Wheel Size: 8.5"

Tyre: 3" Pneumatic inner tubed
Rider weight: Max 120KG