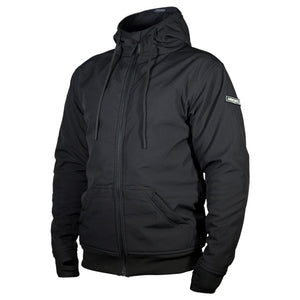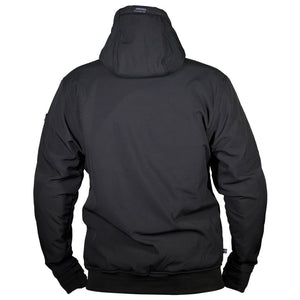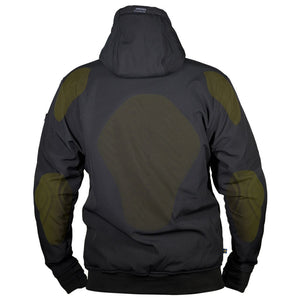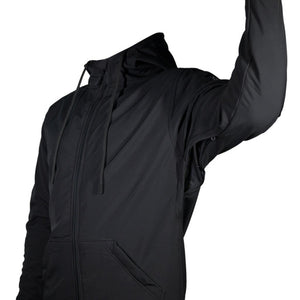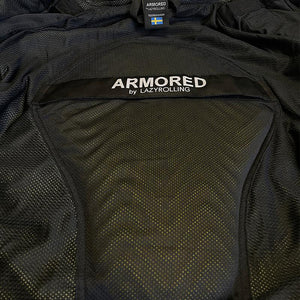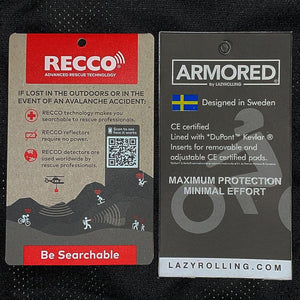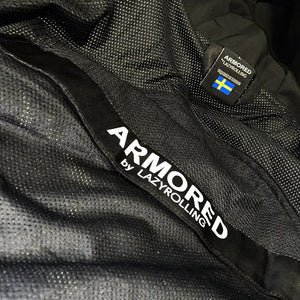 ARMORED JACKET
Equipped with RECCO® technology  

 

 
DuPont™ Kevlar® fabric inner lining
CE-Certified motorcycle protection
Adjustable pockets for elbow & shoulder pads
Airflow system
Windproof and water-resistant
The armored jacket - made to protect
Outsmarts your off-duty style with a relaxed fit. With high-quality materials protecting you from road rash, impacts, wind & rain.
The best from functional clothing combined with style, that we believe is the best way for maximum protection with minimal effort. It's designed to wear a T-shirt underneath if you want to wear a sweater or a thin jacket underneath, go up one size! 
A relaxed fit with high-quality materials, and very well protected from road rash and the wind. Functional clothing combined with street style, which we believe is the best way for maximum protection with minimal effort. 
The Armored Jackets features a DuPont™ Kevlar® fabric inner lining. The Softshell fabric is made from a breathable polyester material with fleece on the reverse. The fabric protects against the cold and transports moisture away from the body. It will keep you comfortable in light rain but is not made for heavy rainfalls. It's designed to maintain a comfortable temperature during high output activities and varied conditions. It has a high neck, airflow zippers under the arms allow you to simply adjust your body temperature. It also has an integrated RECCO® reflector that makes you searchable to the rescuers. Shortly: It's the windbreaker you've always wanted!
Two zippered waterproof inner pockets, and zippers in the front pockets.
In its inner partitions: elbows, shoulders, and back, features
Adjustable pockets for our certified Level 1 pads & back protections. The internal stitching of the garment has "overlock stitches" to ensure the highest premium quality.
Lining: 100% Polyester ** Inner Protective Lining: Kevlar® fiber.