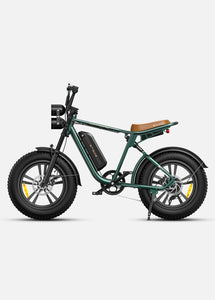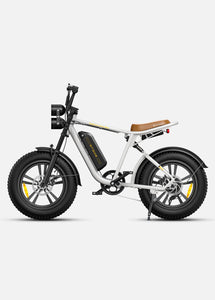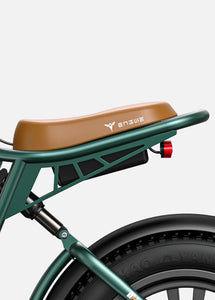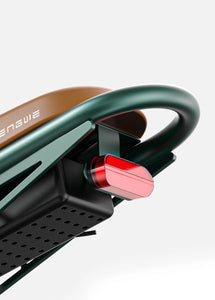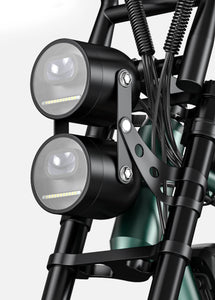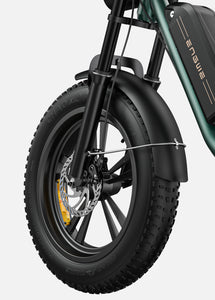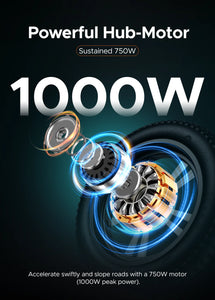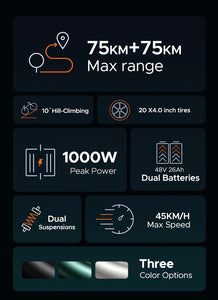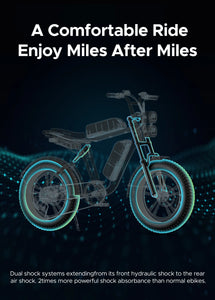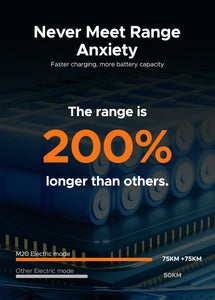 Riders Notes
Welcome to the future of cycling with the ENGWE M20 Electric Bike!

Introducing the ENGWE M20, a cutting-edge electric bike designed to elevate your cycling experience to new heights. Whether you're an avid cyclist, daily commuter, or adventure seeker, this powerful and versatile electric bike is your perfect companion on the road.

**Unmatched Performance:**

Powered by a high-performance 750W brushless motor, the ENGWE M20 delivers incredible acceleration and can effortlessly tackle steep inclines, making it ideal for both urban and off-road adventures. With its powerful motor, you can easily reach speeds of up to 28 mph (45 km/h), giving you the freedom to explore more in less time.

**Extended Range:**

Say goodbye to range anxiety! The ENGWE M20 features a high-capacity 13 Ah lithium-ion battery that provides an impressive range of up to 50 miles (80 km) on a single charge. Whether you're commuting to work or embarking on a weekend escapade, this electric bike ensures you'll never run out of power.

**Intelligent Pedal Assist and Throttle:**

The ENGWE M20 offers multiple riding modes to suit your preferences. Engage the pedal-assist mode and experience a seamless integration of power with your pedaling, giving you a smooth and natural riding experience. Alternatively, activate the throttle-only mode to sit back and enjoy a comfortable ride without pedaling at all. It's all about providing you with the flexibility to ride the way you want.

**Responsive Braking System:**

Safety is our top priority, which is why the ENGWE M20 comes equipped with a responsive dual-disc braking system. Whether you're navigating through busy city streets or descending a steep trail, the reliable braking system ensures you can come to a quick and controlled stop whenever needed.

**Durable and Stylish Design:**

Crafted with a sturdy aluminum alloy frame, the ENGWE M20 strikes the perfect balance between strength and weight. This bike can handle various terrains while remaining lightweight and easy to maneuver. Its sleek and modern design is complemented by premium-quality components, making it a head-turner wherever you ride.

**Comfortable Ride:**

Experience the joy of cycling with the comfort and ease of the ENGWE M20. The front suspension fork absorbs shocks and bumps, providing a smooth and enjoyable ride even on rough terrains. Additionally, the ergonomic saddle and handlebar grips ensure that you stay comfortable during longer journeys.